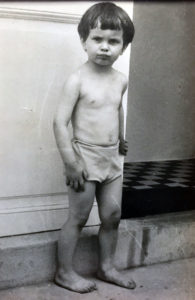 I was born in Szeged in October 5th, 1976, in the socialism, when red star and wheatear were on the arms of the country, first we were drummer-boys than pioneers, we had Moscow boulevard, our cinemas name was Freedom and Torch, one scoops of ice cream was 2 forints in the bistro, the ambulance car was a white Nysa, Trabants, Skodas, Wartburgs and Moskviches rolling on the road, and at the evening we watching Derrick or Dallas in our Black and White Orion TV.
We were an average family, my father was a regular officer in the army, my mother achieved the branch manager level into the OTP (Bigges Hungarien state Bank). My sister's gaze guarded me at the Tarján III elementary school where I was a limb of the devil. If something bad thing happened, I was in the forefront of it, but as soon as someone dislodged me out of my comfort zone, I withdrawn into my own world and I cried. I was a very skinny boy who was blown by the wind.
Nevertheless, I loved the sports. I was talented, so I got a lot of medal and cup. My first love was table tennis, where I got silver medal in a county-level tournament in children's category.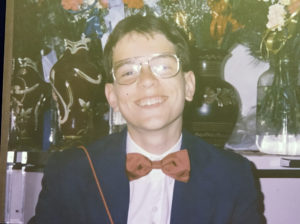 My second love was the volleyball in the elementary school. We went to a lot of competitions, I really liked the team game, which was teached by Uncle Lajos Uncle (R.I.P.), the best coach ever. He hammered the knowledge into our heads, sometimes literally! We got medals from many city, county and nationwide competitions, our team was the best in the city. Some of us are still active, in recent years, I've also been involved in amateur competitions and beach volley tournaments, but it's becoming more difficult to compensate endurance with knowledge.
European Championship 2nd place – Silver medal
My sister is three years older than me, I always followed her example. When she started Tae Kwon-do, I follow her. When she switched to Kick-Box, I follow her. At the end, it has been the biggest success for me. I got a lot of medals and cups, but the Junior EB silver is the brightest for me.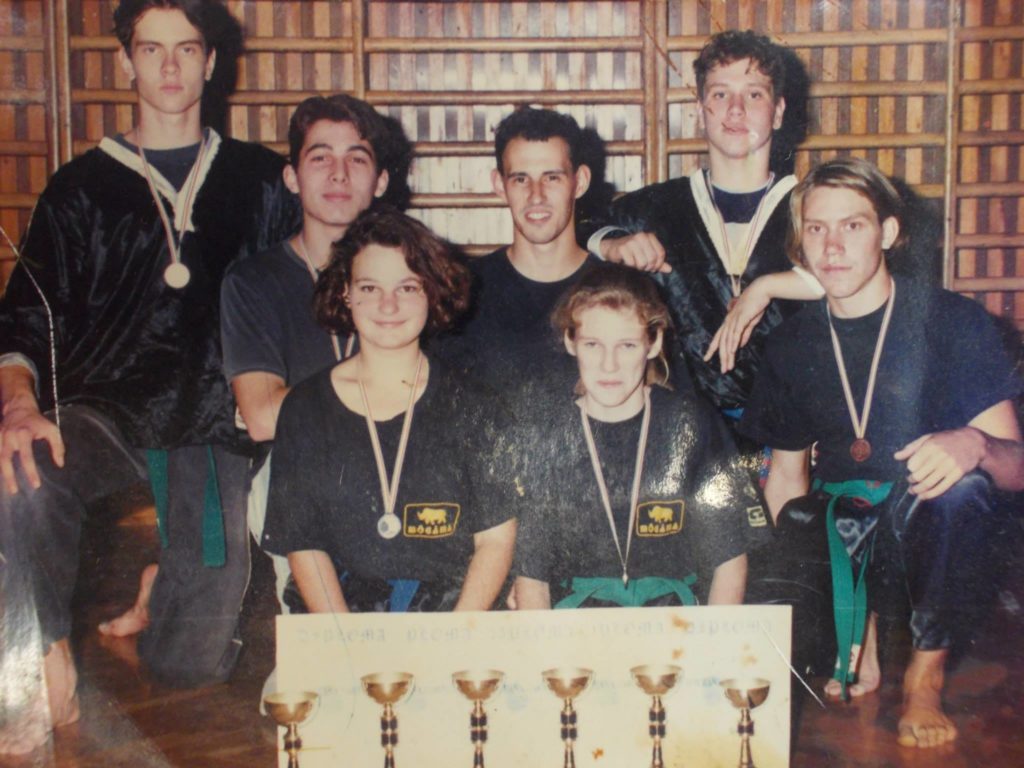 Among other things, my encounter with my wife is due to this sport, so I can not be grateful enough! Of course, after we fell in love each other, the training was not so important for us anymore. Yes, I know, It was wrong for the team and the sport, but our relationship was the biggest achievement in my life also. We live in happy marriage.
After marriage
When I married I looked like a praying mantis. I was nearly 190cm tall and my weight was around 70kg. After the kick-box period I was filled with energy. Of course, fresh love has nourished it for a while, but needed to find a new sport for myself. The rare occasions when I was able to play volleyball wasn't enough any more.
My middle school classmate, Gabor Elek was my first training partner in the SZVSE gym. (We graduated the middle school as car mechanic, but I'm pretty sure that we cannot repair a car. It was a great experience anyway!)
My primary goal was to increase muscle mass. It went very well, I drank a lot of protein, I eat a lot of chicken, etc. so I went through spectacular development. I raised my weight over 90 kg over a year and a half. Here is the result: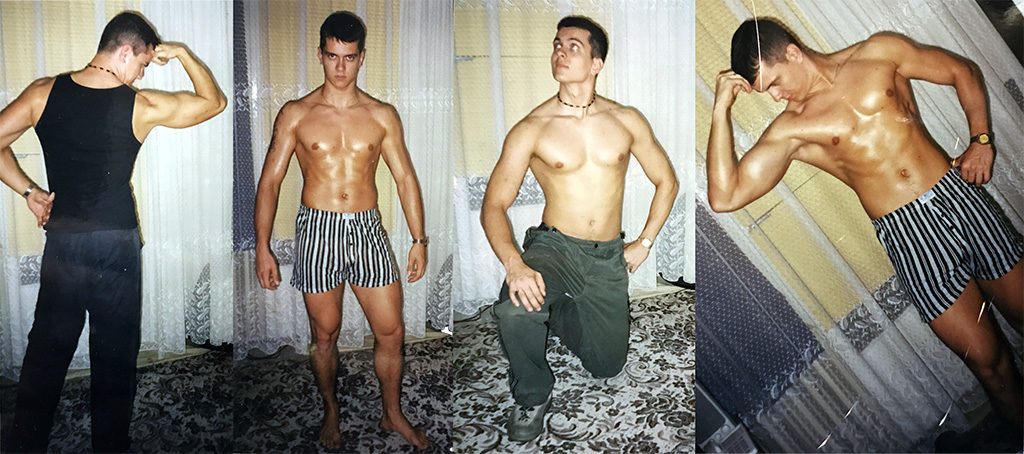 I do not blame married life for stopped my training, though it is a fact that Angela has started cooking fantastically. In addition, life has proved that marriage will be a wonderful, lifelong experience. The baby project started soon as well, which could not really be fitted with bodybuilding.
What can I say: The last 20 years have just disappeared! Our little girls, Virag (14), Bogi (12), and Abigel (10) are the lights of our eyes. We two dogs (Csiki and Miki), two cars and a big house with nice garden in a silent place. We try to stand in the gap at work and at home as well.
I've always had a computer, so I became an informatics, a real nerd guy with black nerd glasses. Later I'm interested in web design so I became a UI designer. I am currently a Senior UX/UI designer at EPAM, the biggest software developer company in the country. My wife is a senior region manager at Telenor mobile provider. Sadly, the sport is not in focus in our life now, occasionally a volleyball match or a short running is the maximum we have beside three children.
And here is the fatty boy who writing these lines: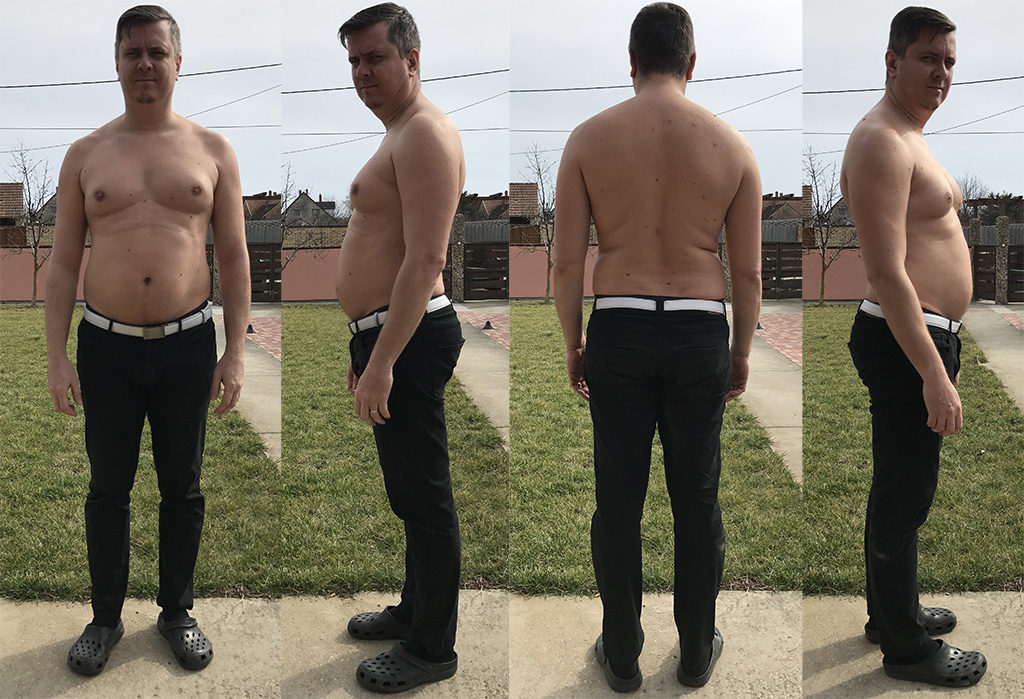 This is the starting point where all begins…