I still have that much time to prepare before the first race of my life!
I have already submitted my entry for the 12th WBPF European Championship in the Sport Physique – Gentleman (+35 years open) category, so there is no going back! 🙂 This will be a huge milestone in my life, especially at nearly 47 years old, and regardless of the outcome, it's a huge tick on my bucket list.
Anyone who has read this blog knows how long I have cherished this dream, but I have never come this close to realizing it. I am preparing for the competition with my trainer, Balázs Boda, in the Scitec Gold gym in the Lurdy Plaza, and I can honestly say that we take our preparation very seriously.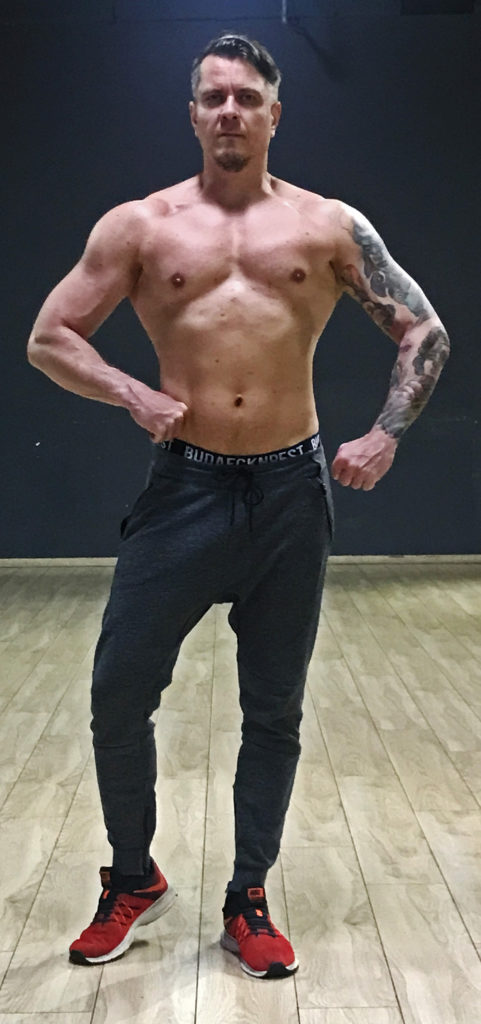 As you can see, there's still a lot to do, but I'm on my way. In addition to going to the gym 5 days a week, in addition to 3 weight training and 2 cardio workouts, my days are also punctuated by a strict diet and now practicing poses, which is unbelievably difficult. To the average person, it looks so easy the way the guys and girls pose on stage, but on the inside, it's not at all. You run out of air incredibly quickly, it's damn hard to hold the pose, very small movements greatly affect the overall picture, you have to pay attention to everything and even smile! 🙂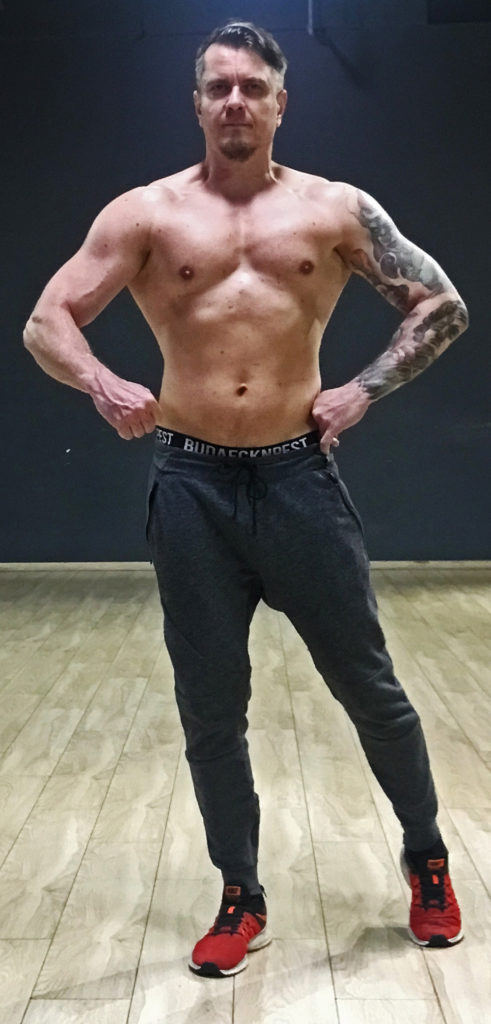 A thin waist, wide shoulder girdle, round and compact shoulder muscles, proportional and separated biceps and triceps, as well as abdominal muscles are important… this would be the expectation. Well, there's nothing of that yet, but I'm working hard on it, which is one of the most important preparation factors to never measure myself against others. I have to get the most out of my own body, I have to be in the best shape compared to myself, and then I can stand on stage with a calm heart because I did everything.
Face and radiance also matter. The judges evaluate the symmetry, the refinement of the physique, and the face. The harmony of these forms the decisions of the judges. In Hungarian: you have to sell yourself and if you radiate well, you get the most out of your body, which is expected, you can pose well, then you have a chance against anyone.
The competition will take place on May 19-20, 2023 at UP Rendezvénytér, Szent István tér 13-14, 1042 Budapest. in the theater on the 2nd floor, come and cheer, it will be needed! 🙂