Unlike my usual way, I'll show you one of the main course which I've made a few days ago because I think it deserves it! It can be cooked from some basic ingredients, nothing special needs, yet the result is wonderful.
I do not know what a name could be given to this meal, but if I say, "Fitness beef loaf," then I can't say wrong! I can just imagine it from chicken, maybe I'll try it next time, but I made it from beef.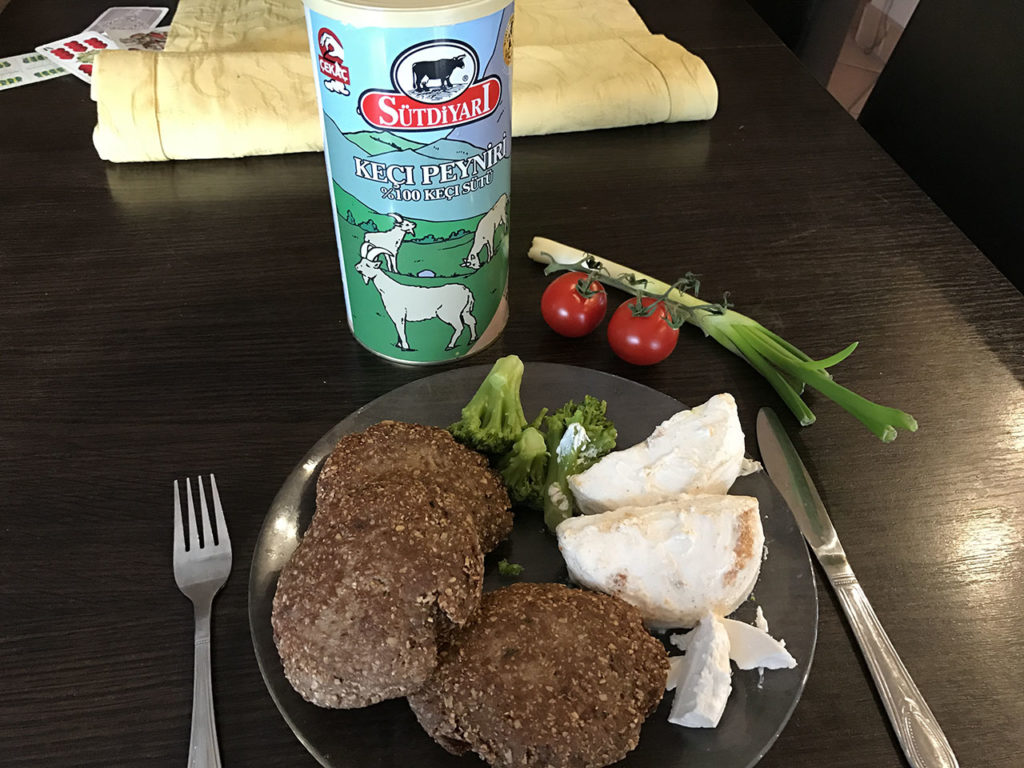 Lovely Beef
Beef is perhaps one of the richest meats. It contains all the important nutrients, in addition, compared to the other meats, in a much more concentrated way. Beef is one of the best protein source for us, also it contains vitamin B12 and zinc source to the body. After grain and seeds, the beef contains the most iron which is not negligible.
Protein is essential for the body, because it is the main building material of our muscles. Vitamin B promotes energy absorption from food, and helps to prevent haemophilia. Zinc is essential for healthy immune systems to prevent diseases.
Beef is also an excellent source of phosphorus, which is the essential nutrient of our bones and teeth. I think the benefit of strong bones and teeth is unquestionable. Iron is also very important to our body, it helps the oxygen supply of the muscles and cells in the blood, therefore helps against the fatigue.
Lean Beef contains natural CLA fatty acids that help prevent cancer, reduce body fat and promote the build-up of fat-free muscle – this is why we love it as well as the strong creatine content that allows more intense exercise.
Beef loaf
As I prepare almost every night for the day's supper and the next day's lunch, so I was planning this dose for 2 main-serving meals. The main ingredient of the beef loaf is of course minced shank, which is an excellent type of meat for us because it is rich in protein but poor in fat.
Ingredients:
30dkg miced beef (shank, chunk, maybe sirloin)
2 egg
3-4 rounded spoon oat bran (depending on how much water picked up the meat)
2 normal spoon spice (salt, pepper, maybe red pepper or other mixed spice)
Preparation:
Mix the ingredients and form little balls or meat loaf. Fry it on coconut butter until it's turn to brown, watching the meat because it needs to fry well (for this, you can use a dish-cover). You should rotate the meat several times and do not regret the coconut butter, rather half cover the meat than the middle will remain raw.
Garnish
For garnish I made stewed broccoli in a small amount of spicy water and I threw tomatoes and leeks next to it. What you can make the plate more delicious is a little goat's cheese! Fortunately, I had a box, but you can replace it with feta or other soft cheese.
Enjoy your meal! 🙂